No Gauge, No Worries!
How to check how much gas is left in an LPG cylinder?
If your LPG appliances are not working, please check that the gas has been turned on and that there is gas in the cylinders.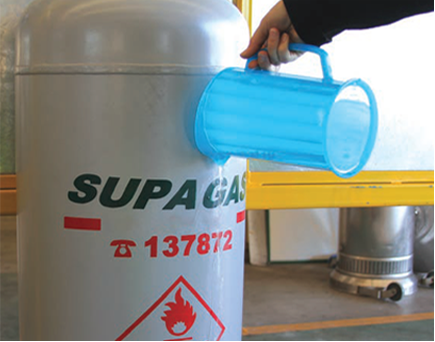 Step 1
To get an approximate level of the gas left in your LPG cylinder pour boiling water over the cylinder, starting from the top and working your way down the side to the base.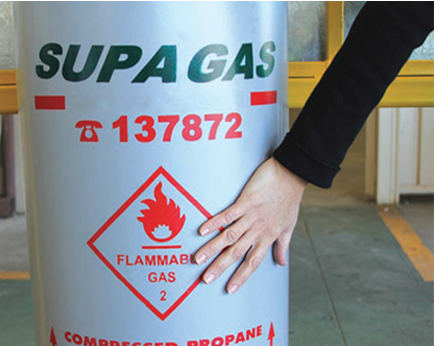 Step 2
Next, run your hand down the cylinder starting from the top. The hot water will heat the metal of the cylinder but due to the cold nature of LPG, the metal will remain cool wherever it is in contact with the LPG. Therefore, the section of cylinder that remains cool is the section that contains product.